Discussion Starter
·
#1
·
Picked it up this morning, I'm very pleased with how it turned out!
Couldn't leave well enough alone and replaced the rear Baer Combat site with a Novak wide notch.
I also had to replace the thumb safety to suit me, it appears they take a standard paddle safety and cut off the extension and on mine, it left a little to sharp of an angle on the end for my tastes. I have a few different styles of safeties laying around so I tried a couple, an original USGI and a factory Colt semi-tear drop. Both worked very positively without any hint of hammer movement, I think I'm going to go with the Colt model. That was the whole point of ordering this pistol with the features it has, I wanted a "Baer tight" *Coltesque* Government Model, IMHO, I think it captures the "feeling" quite well, I couldn't be happier with how it turned out.
Many sincere thanks to Les Baer and the employees at Baer Custom, and a special thanks to Crazy John @ Proload.com for working diligently with me on this project, thanks Mi Amigo!.
National Match Hardball
Tactical Carry Package ("Dehorned" Carry Package for us old guys)
Front Night Sight W/Trijicon insert
Arched & checkered MSH
The customary corrugated Baer presentation box;

50 yard target;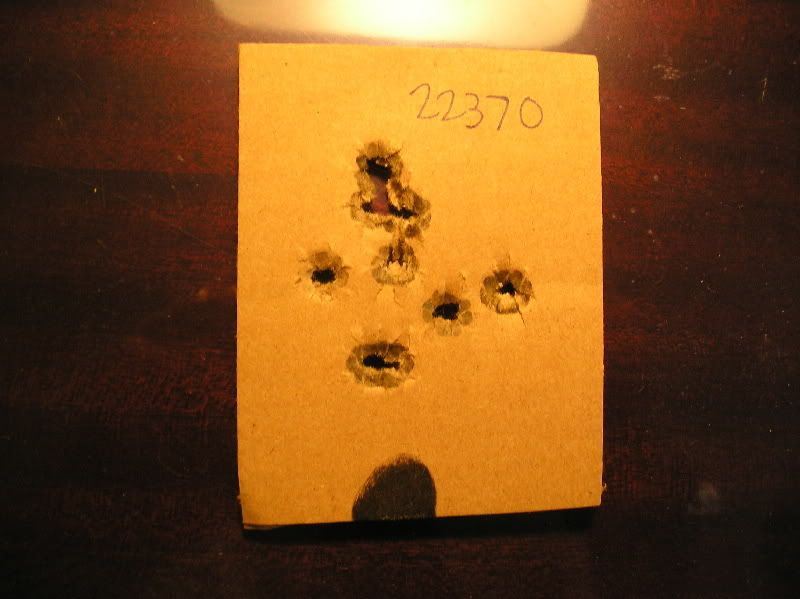 Stock with the exception of the Novak's;
With the USGI safety;
And it's final incarnation (I think
)