Discussion Starter
·
#1
·
Well, I braved the elements for a quick range trip. It was in the low 20s and windchill quite a bit less...it even started snowing. But it was FUN.
I put 88 rounds through the Baer. Functioned flawlessly. Loved the feel of the gun, especially the very noticeable trigger reset. Pics are below. I was not aiming directly at the bullseye, the target was off center from where I was shooting (that's my story and I'm sticking to it). I shot this one barehanded but my fingers were numbing my the time I finished. All mags were preloaded and I went through them pretty quickly. I am not a big fan of three dot sights as I have a hard time focusing on the frontsight in that setup. I will likely change the back to an all black extra wide one.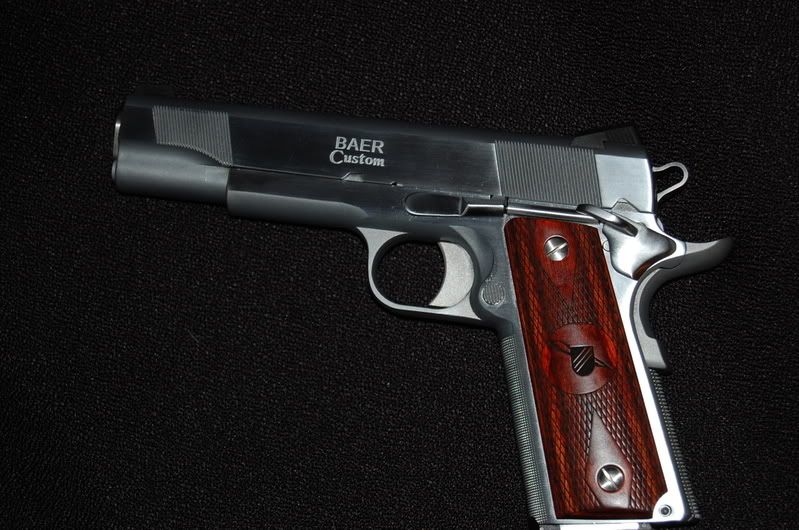 I also took my Colt Python. It was purchased used for a great price a while back...only problem was that it would have a light strike on one or two rounds per cylinder. I had the spring replaced and was still a problem. So I sent it off to a smith. I had gotten it back a while ago but had not had a chance to shoot it yet. I am glad to report that 135 rounds went through this (mixed .357 and .38 wadcutter) without any problems. This is only my 5-6th time to shoot a double action revolver so I am still getting used to the feel of the wheel gun.
All in all a cole but good morning.