Discussion Starter
·
#1
·
Just finished the 500 round break in (over 5 days) of a new Nighthawk GRP. It is a standard configured, all black Perma Kote GRP with the exception of having no front serrations. I chose Novak fixed night sights, green front, yellow rear. Ammunition used was WWB USA 230gr hardball, CCI Al cased 230gr hardball, and some various 230gr JHP from several sources. No steel cased, reloads or +P ammo was used. This GRP came with the two 8 round blue steel ACT mags which were flawless performers. In addition, used some of my old mags from Para, Wilson, CMC, Mecgar and some old, low bidder Vietnam era mags that won't work in any other 1911 I own - but they did in the GRP. One very old Mecgar with a known weak spring, resulted in one FTF (a 3 point) malfunction and this was the only malfunction of any kind. Just a tap on the back of the slide chambered the round. I do not consider this to be the gun's fault - just the worn out mag. Didn't field strip or clean it yet; just kept it lubed IAW Nighthawk's instructions for break in. Trigger is amazing with minimal take up and no discernible creep. The shot break was always a surprise. Overtravel was negligible. I LOVE this gun!
The purchase was handled through George at
www.migunslingers.com
. Do yourself a favor and do yours through George. He handles other high end makes also.
The following photos are the gun uncleaned after 500 rounds with just a light exterior wipe down. You'll still see a lot of carbon, gunk and other fazoo (an obscure tactical term). Just wanted to show it after a work out. I am a crummy photographer and golfer. Mediocre shooter...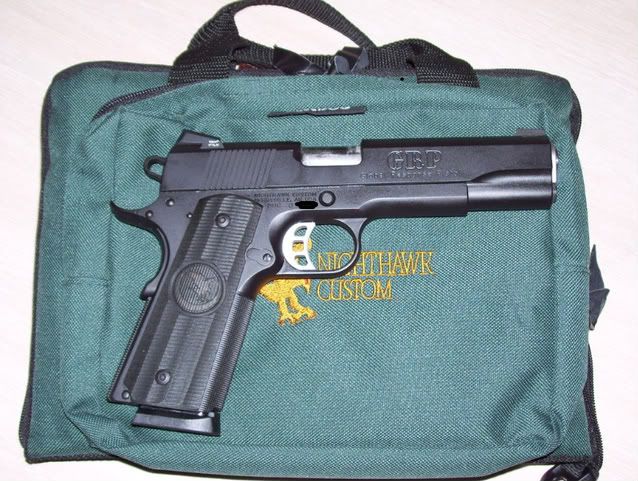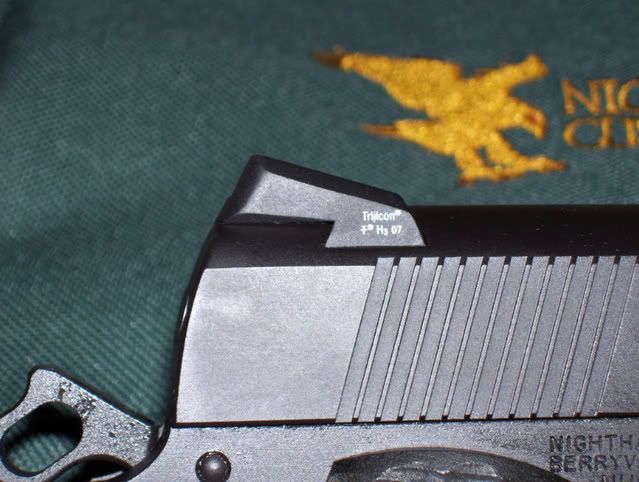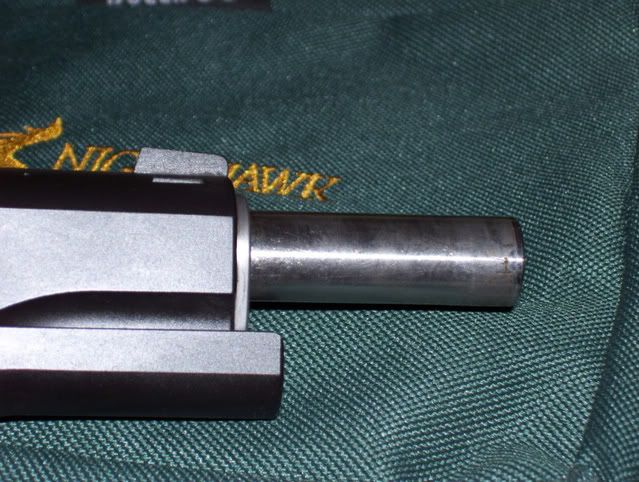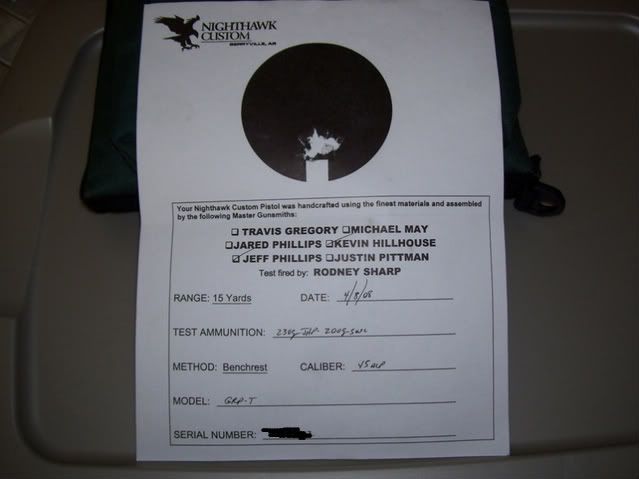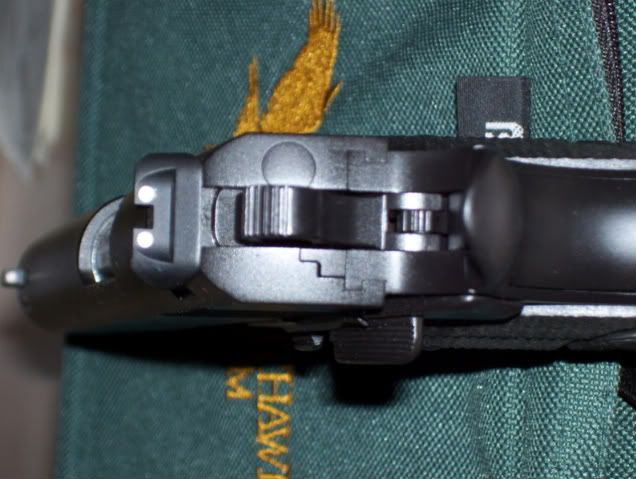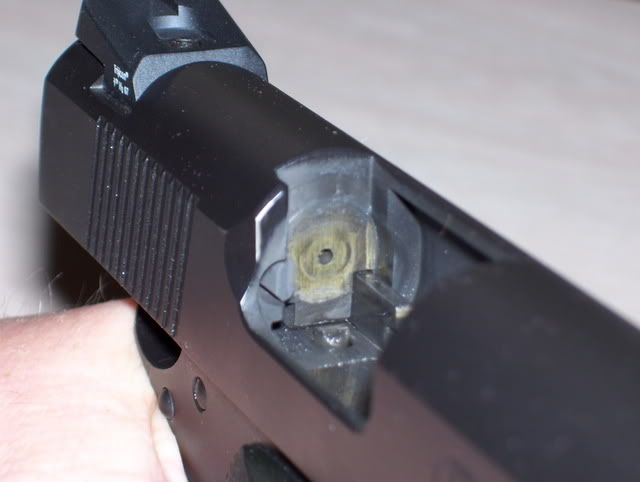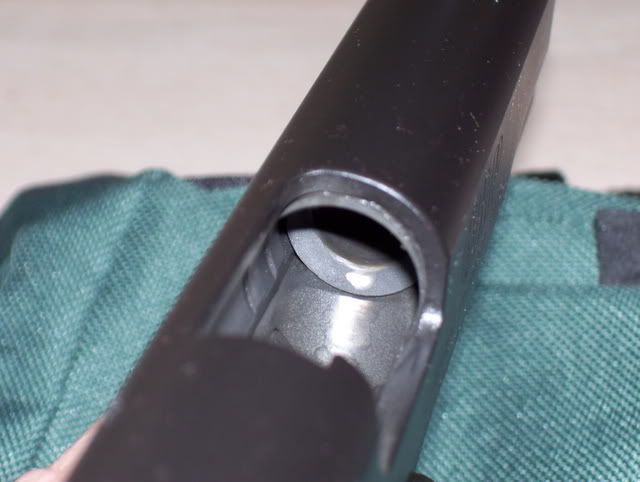 And later on... cleaning was a breeze. The Perma Kote easily releases all residue. The internals have a jewel like quality and interior finish is great. The rails are like glass and it was nice not to see that firing pin safety plunger on the underside of the slide. I guess this makes mine a 70 Series? Needed patience with the slide stop. Being finished flat takes some "english" to feed it through and it does take a soft touch. And I love the VZ Gator Grips! Good gripping surface that doesn't tear up you hand. Blue Loctited the grip screws since the grips are keepers.