Discussion Starter
·
#1
·
Took a range day today! I took the TM Longslide - and the new SS Target!
TM Longslide - It ran flawlessly. I had to dial in the sights for my ole eyes - but it is a shooter. throughs the brass to wonder land. - trigger is about 3.4-4#'s and crisp. not much else to say - I ran 100 rounds no problems. I am putting it in to GS for bead blasting / polishing and F/O front sight - I want to get the edges of the rear sight cut back as well.
Targets out to 12 yards - CCI Brass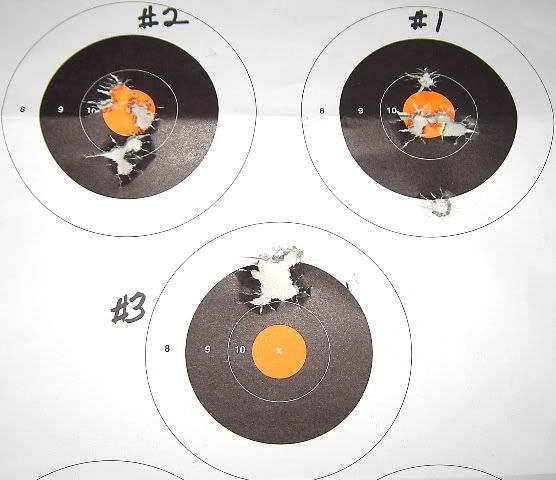 SS Target - I got this pistol for a steal - had to go to confession the deal was so good
:biggrin:- had not been to the range with it. It is tight and needs some break in - some FTE's cases getting locked up on the extractor. I need to adjust the tention a little bit. I cycles well and is accurate for SA production pistol stds. I will put a EGW bushing on it and see if accuracy improves after about 300 rounds. Shot 100 rounds and had about 6 FTE's not bad for being brand new.