Discussion Starter
·
#1
·
Back in Black, I should say.
After three long months of waiting, I got my Rock River Limited Match back from its trip to get the Black "T" finish treatment. Out of many 1911s, this has always been my favorite because I shoot it the best and love the way it feels in hand. Now, its got one of the best finishes as well!
This is the first firearm I ever sent out for Black T, but it won't be my last. This stuff is great. I love the way it looks and feels. The gun needs to be shot, as its a little tight, but then again, it was tight before.
RRA offers to send their guns for this finish before shipping, but I went with the standard blue at first. Anybody have any handguns with Black T?
Anyway, I'm thrilled to have it back and I just had to post a few pics.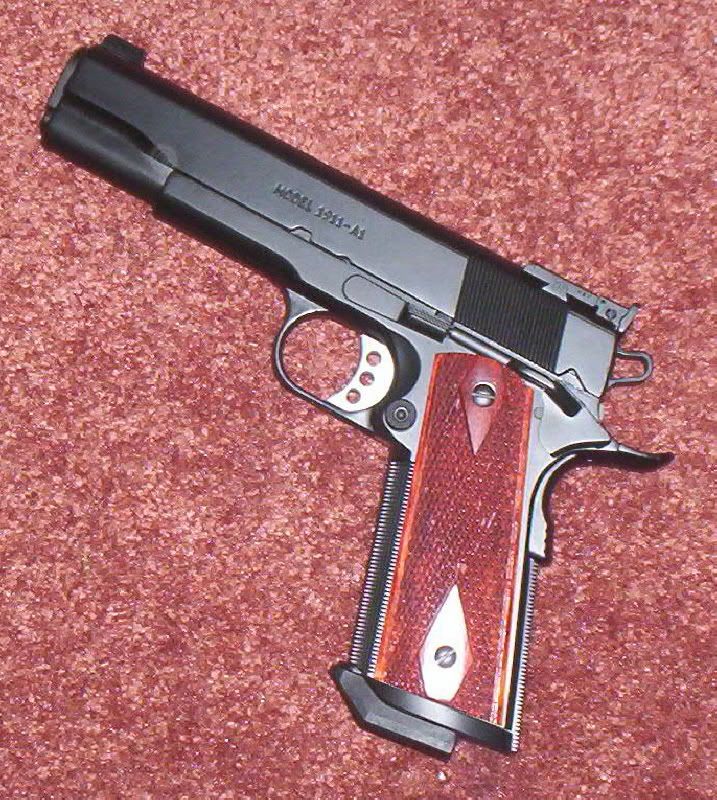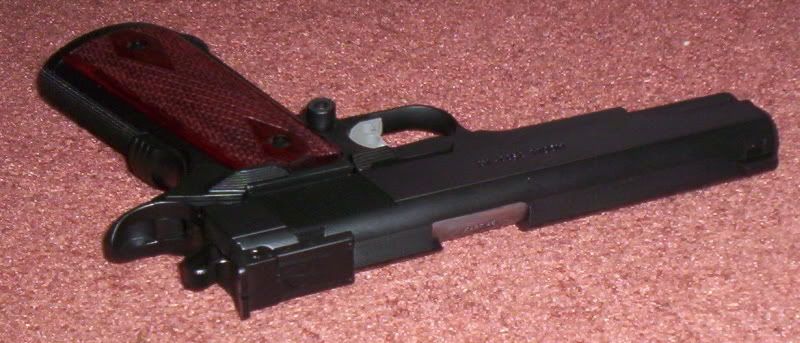 Needless to say, I highly recommend a Rock River Arms for anyone who is looking for a high quality 1911. I have quite a few 1911s in all price ranges and, so far, this is my favorite. The Limited Match has all the bells and whistles. Here's a link as well. I ordered mine without the front cocking serrations, as I like the clean look.
http://www.rockriverarms.com/item-detail.cfm?ID=PS2400&storeid=1&image=plm.gif