My LW OACP that is still in progress but mostly done. The work done by....me. I have since cleaned up the hammer some, I didn't notice before I took the pic.
Parts list.
Ed Brown Bobtail msh cut to fit oacp for rounded butt
Ed Brown High rise beavertail
Greider medium solid trigger
Same thumb safety that was in it just modified to gi style.
Nowlin drop in rear sight
EGW melt bushing
EGW 1/4" flgr and reverse plug
ISMI flat wound single recoil spring
TJ's series 80 replacement bushing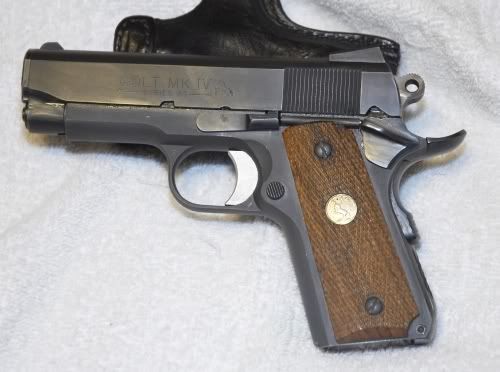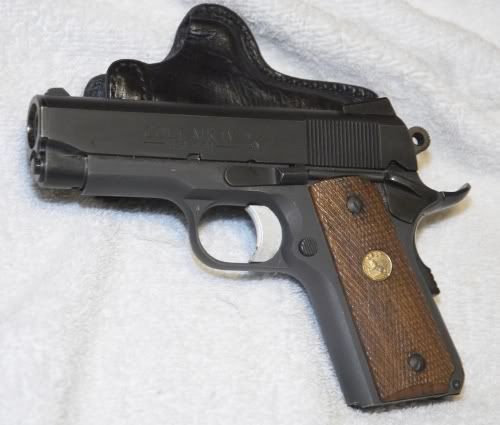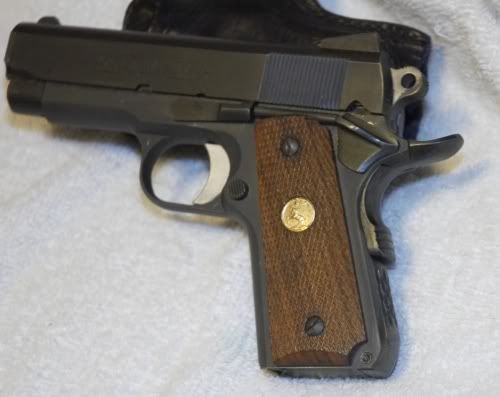 When I got it: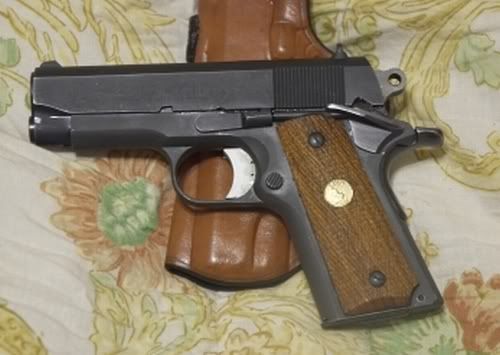 Thread documenting the work.
http://1911auto.org/forum/showthread.php?t=887