Discussion Starter
·
#1
·
I have a real, Real, REAL good friend that has only been shooting handguns for about 3 yrs. When he shot my 1911 he had to have one. (short story)Every time we are together I give it a good cleaning 'cause he dont think it ought to be dirty yet. His bolt rifle dont need it that often.:hairpull:
Here is my cleaning bench.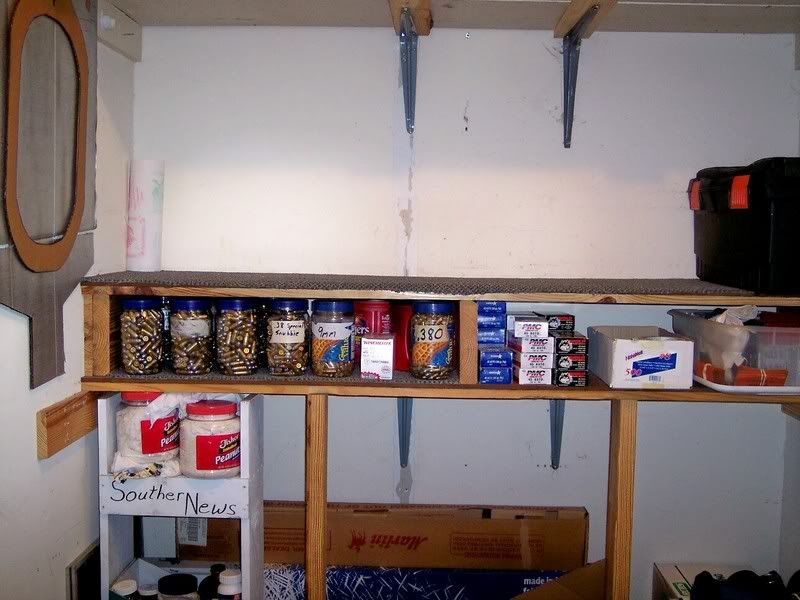 Here is what is on the other side of the room. It is small. Wall to wall about 8 ft.
Well I let a firing pin spring get away from me today. Good thing it did not get me in the glasses. I spent about 15 minutes before I found them. Sure glad it was not pointed out the door into the garage. I may never have found it out there.