I'm a pretty decent cook.
seafood alfredo dishes are some of favs.
shrimp, minced clams (and juice) bacon, onion, garlic, sun dried tomatos in a creamy, buttery, cheesy alfredo sauce, poured over linguini
I also whip up some dandy concoctions from leftovers and anything in the cupboard is fair game to go in the pot
do you guys like steelhead trout?
I'm not braggin, but I catch a BUNCH of them.
well, i guess i AM braggin,:biggrin:
I'm a steelie fanatic and fish for them in 3 states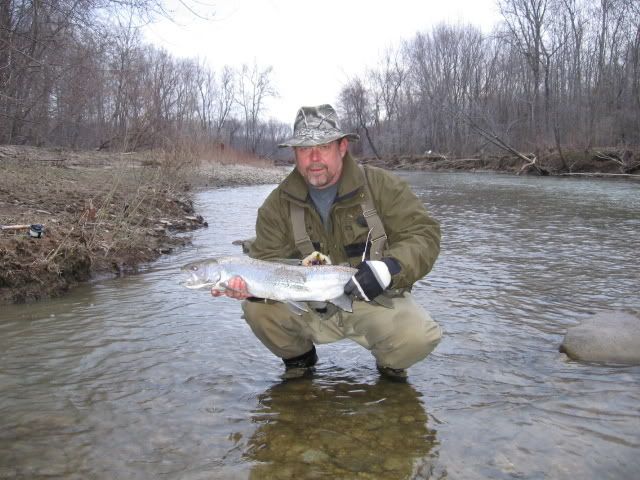 here's my recipe for baked steelie
one average steelie (5 to 7 pounds)
Gutted and cleaned , head on or off at your option
3/4 pound cedar chips
3/4 pound horse manure
Stuff the steelie with horse manure and cedar chips
wrap in foil and bake at 350 for 27 minutes.
Revmove fish, remove stuffing, discard fish and eat the cedar chips and manure
Cause it'll taste better that the fish EVER WILL
this recipe works just as well for Canada Goose too
..L.T.A.
..L.T.A.