Discussion Starter
·
#1
·
it's nothing fancy, but pretty cool to me cause now I'll know how fast my different loads run.
One surprise was a 45 auto load I make.
I thought it was a cream puff load judging by recoil, but it's actually running pretty close to factory ammo specs.
I also discovered that one of my 45s (both full size 1911s) consistently spits the same slug and charge a tad faster than the other by appx 5%
Now I'm working up an accurate but SMOKIN' HOT load for my new (to me) 44mag.
I haven't hunted in years but I'm gonna BUST a Bambi this year for freezer MEAT!
maybe TWO!!!!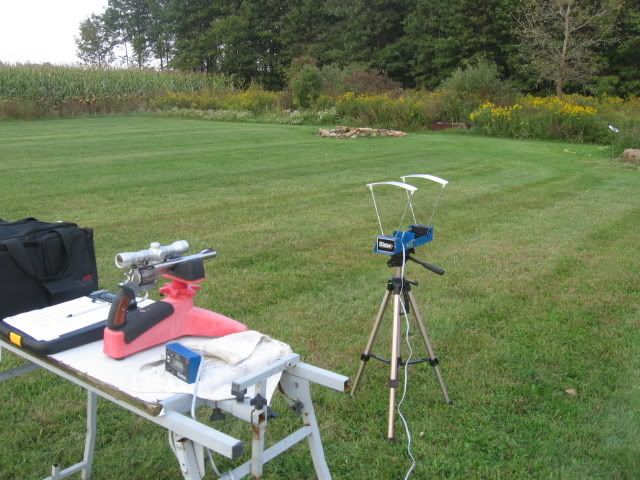 any suggestions for hot 44mag load?
The hottest I've made to date;
I worked up to max (per Hornady manual) with no signs of over pressure.
So I went a tad beyond today and loaded 10 rnds today of 25gr Win296 under a Hornady 240gr HP-XTP.
WLP, OAL 1.60
The spent cases easily came out of the cylinder and no signs of over pressure.
Average velocity 1480fps for the string.
Hi was 1511, lo was 1447
as a "control", I chronoed 10 WWB 240gr SJSP
Average velocity 1455
hi 1477 lo 1424
..L.T.A.