Discussion Starter
·
#1
·
The Concept VII was unveiled today at the range. 200 rounds, no issues.
She ran fine on the Baer 8 round mag, Wilson 8 rounders, ACT MAg 8 rounders and Colt 8 round mag.
Had 2 FTF with CMC 10 rounders, but I attributed those to just being new.
We'll see if the FTF persists next time out. I was going to post the target, but there's not much left after 200 rds!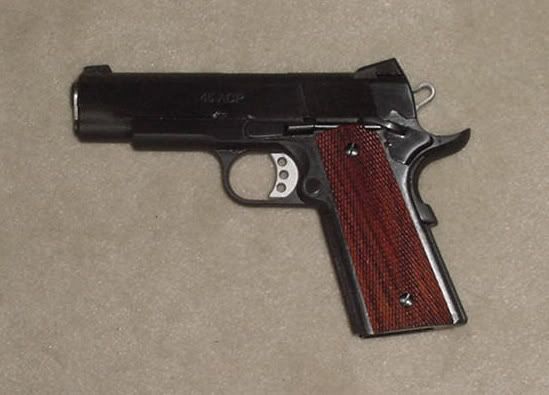 Shooting at 15 yds, the first 8 rounds were grouped at 3".
I shot several small areas around the target and the groupings were easily repeated.
Overall, the gun was very comfortable and smooth.
I guess I'll keep it!:biggrin: