Discussion Starter
·
#1
·
this stuff ain't so hard
well, at least for simple smooth panals and the help of this fellow, it wasn't so tough.
http://www.1911pistolgrips.com/process.php
here's the first proto type set.
the set used to figure out how NOT to screw up
(and i did on the left side panal)
Still very usable, just not perfect.
I made the proto type set out of Black Walnut.
Took me appx 3 hours from start to finish for the pair
The only real biggie, is getting the holes and counter sinks right.
if you don't have a drill press, I'd pass, cause there's several steps to getting the holes and the counter sink on the money.
here's a little closer look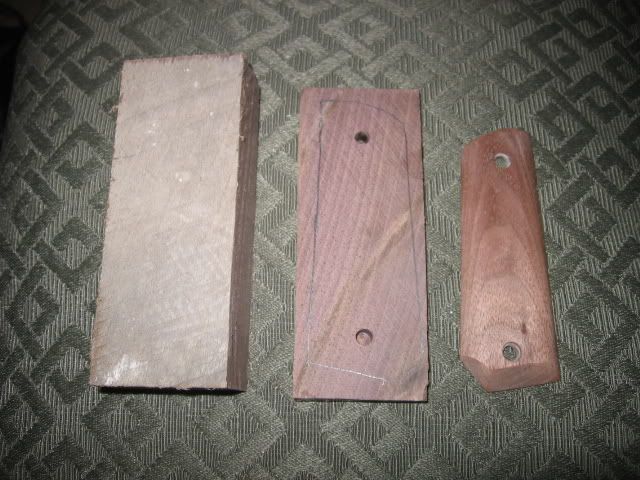 I'll document the process with pics on the next set I make
Now i need a jig/fixture to cut checkering.
Anyone know where to find them?
Thanks
...L.T.A.