Discussion Starter
·
#1
·
Finances have driven me to sell off a couple of my DW's. More pics are available upon request. The first is a safe queen I thought I would have forever. Here is a description:
Dan Wesson Firearms – PointMan/Patriot -EXP , 1911 full size 5", 10mm, two-tone. Brushed Stainless steel Frame and black oxide slide. Bomar style fully adjustable match sights. External Patriot extractor, Ed Brown memory groove high ride beavertail. STI extended thumb safety, DWF 425 match trigger group with adjustable stop match K trigger.
Trigger Job
, 416R Forged stainless steel match barrel, throated and polished, Wolff springs, beveled magazine well & Stainless steel invert checkered mainspring housing, extended mag release, Rubber Hogue grips double diamond checkered, hex head grip screws, 1 magazine.
Price is $825 plus $25 shipping w/ hard rubber hogue grips
Price is $875 plus $25 shipping w/ pictured alumagrips. I will throw in the rubber hogues if you chose the alumagrips.
Second is a Dan Wesson .357 VH 715 4" barrel in pristine condition. Only flaw is a bent rear sight. I have a brand new replacement DW sight I have not mounted yet. I will include it in the package. Again, ask if you want more pics. Price $450 plus $25 shipping.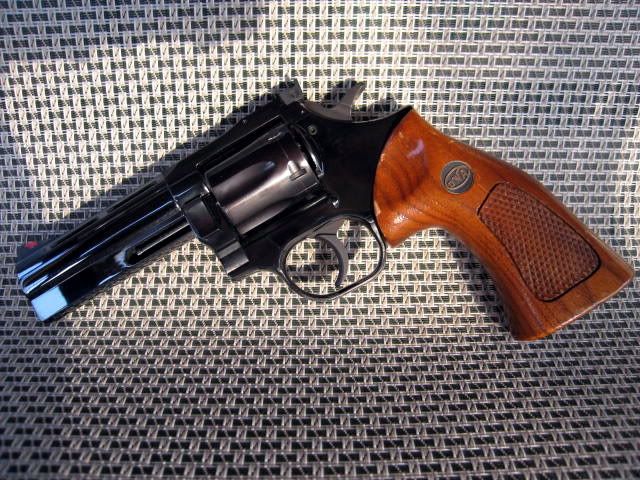 Please PM me if interested in either one.
Snag.:bawling::bawling::bawling::bawling::bawling::bawling::bawling: