Well, I finally got around to bobtailing my sig carry.
The first thing of course was to strip down the pistol, since I am using the Ed Brown Jig I measured the distance from the edge of the jig to the center of the hole that will be drilled. I finally broke down and got a better cheap caliper.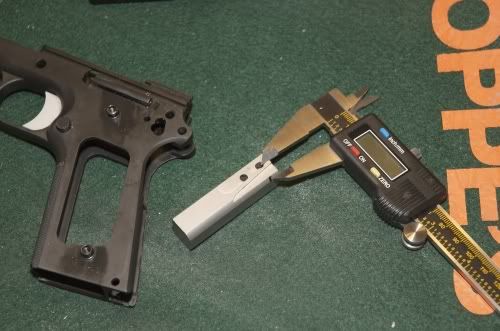 Next the jig is put into the frame and I measure from the edge of it to where the center of the hole should be as there is some guesswork. I drill first from one side with a small bit to make sure I am in the hole (I suggest using the smallest you have). Then I use a bigger bits hitting about every other size and move up to the 5/32 which is the size of the hole. The jig keeps it from going outside of where you want it once you get the pilot hole. Once I get the one side drilled to size then just go all the way through the jig with that bit and drill the other size: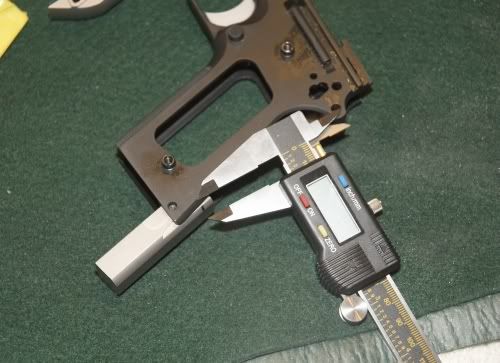 When the hole is drilled then I put the bobtail housing in and make a line where I needs to be cut: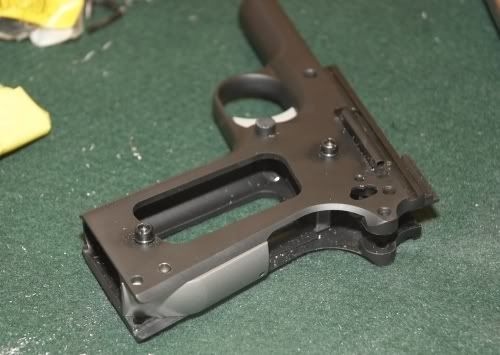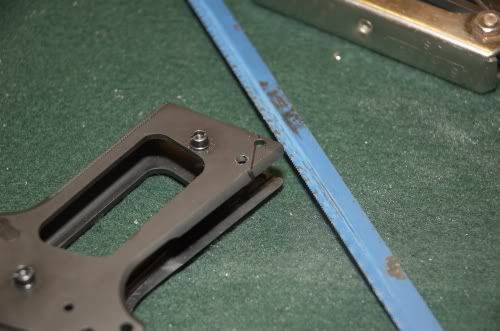 I then use a hack saw to cut it down close: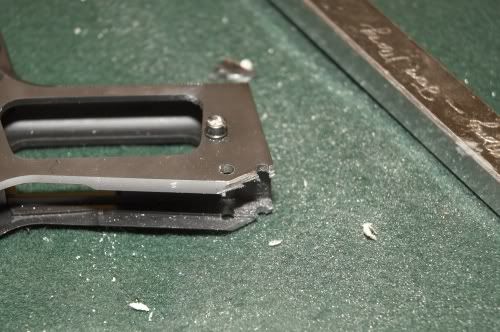 Next I put the housing back in and file it down: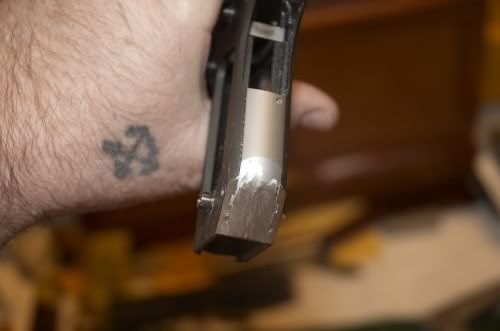 After filing I use some fine sandpaper and then steel wool.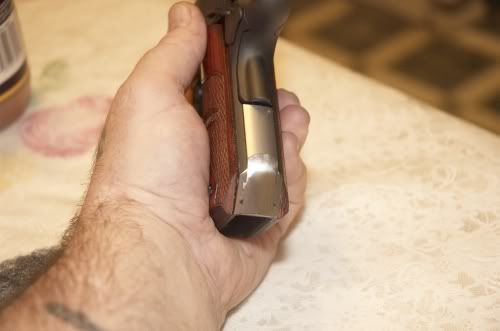 I still have steel wool work and then I will post a picture of it.