Discussion Starter
·
#1
·
Got home this afternoon and saw a package from Brownells on the deck.
Inside were my goodies to proceed with the bob-job
I got right to it.
Drilling the hole exactly right, even with the jig weren't no picnic given the tools I had to work with.
I'll spare youiz the gory details, but the sum-bee is 30 thousandths out of round.
The other side hole is perfect.
Thank gawd the grips will cover the MSH pin and hole
MSH pined, it's now time to start choping.
Diamond coated cutting wheel on my Dremel, magnifying light over my work, and i got down to business
With the magnifiying light and a steady hand, it was pretty easy.
Now she's ready for some love with the file
My t-Rusty file stroked the profile into place, then follow-up with some 220 grit paper and she's not looking too bad to me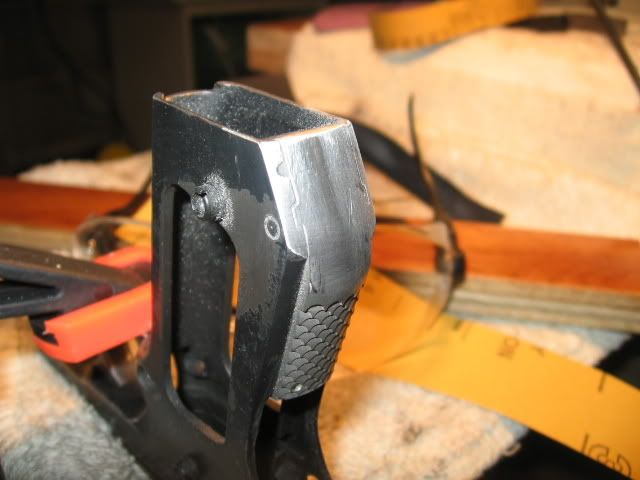 A little more finish work, then I started monkeying around with some old grips to get some ideas for the "real" ones I'll put on.
(I haven't decided what kind yet)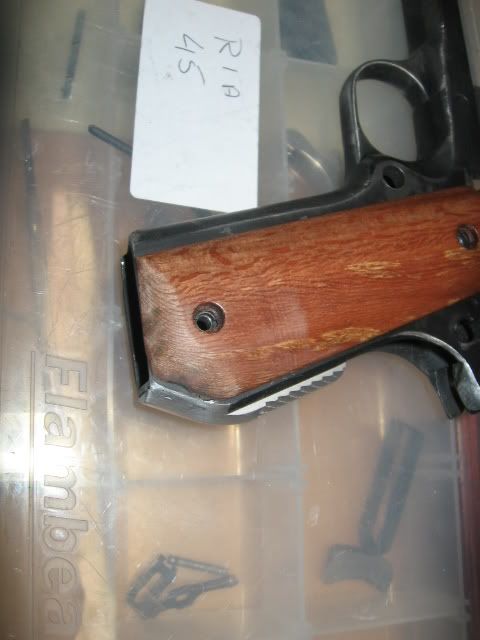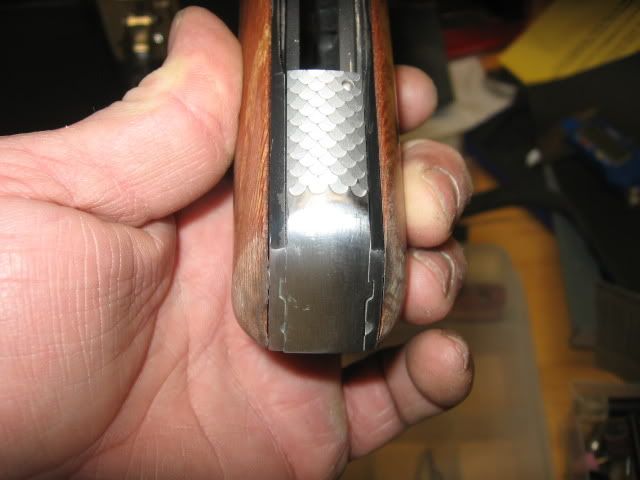 I'm not all tickled with a bit of the old MSH pin holes showing from the bottom, but i don't see there's a thing i can do about that.
Guess it's just the nature of the beast on some guns.
(they mentioned in the instructions that it's a possibilty)
Oh well, can live with with it.
I'll also have to find grips that don't have the stock pin relief cut in them to avoid the scallop I can't sand out without messing up the profile.
all in all though, I'm pretty happy with what I've accomplished so far.
With the exception of getting the first pin hole jacked up, it was a fairly painless and smooth project
..L.T.A.