Discussion Starter
·
#1
·
My son, MTICop on the other board I Mod, has been down for a 6 day week w/ the Grandkids. Just retired from USAF. Daughter in Law could not come due to no more vacation after all the Military retirement festivities. We made 2 range trips. One was the 3 generations on Thursday all afternoon. We wanted to go Sat morning but rained til nearly noon & the family gathering was that day.
Monday was bright & pretty. Mom took off work & we loaded up & 4 generations of shooters hit the range about 8:00. Home a little after 2:00 & had the clean up to do. Hot family fun. I will cherish the pics & memories of Monday for life. Hope you enjoy them too.
Little Cop under the watchful eye of Dad just visible at the right. Shooting plates at 30yds. His 1st time on a plate rack. He quickly put away the 6x8 figures & went to the 3X5s. I have 3 that are 2"high by 3"long & he really liked them.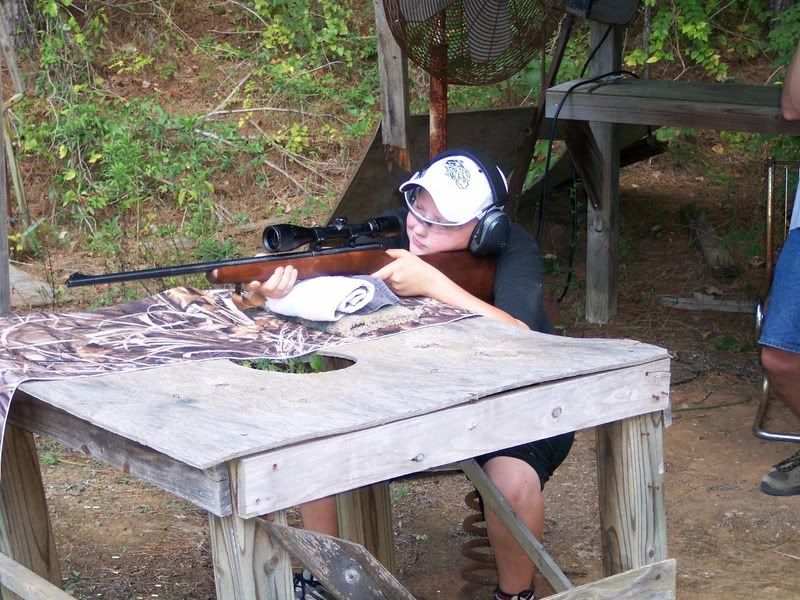 LT & the Cop after the plate rack.
Mom likes the plate rack too. She will be 78 in 3 more days & still hits what she shoots at. She is another one that gives the phrase "shoots like a girl" a very challenging meaning. Baretta PX4 Storm in this pic. Carry gun is a Sig 232.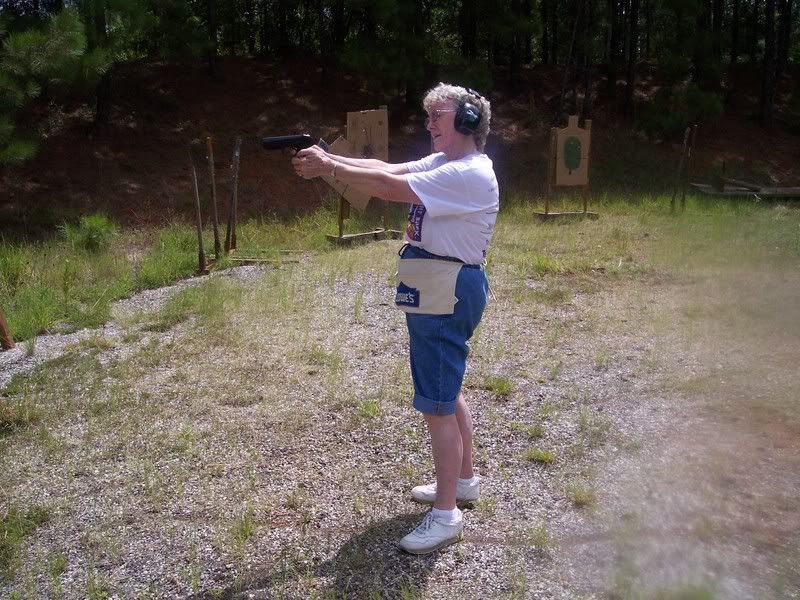 LittleCop moving & engaging the BGs under the watchful eye of Dad. Weapon is a Walther .22 & he is holding the 8 ring on a standard B-27 qualifyong target while moving & shooting. This is a 10 yrd line & at the end he takes down a small popper & one plate. Guess you can tell Papa is prowd. Empty home made plate racks in the background.
Wrapped the day up w/ the AR at 45yds. (couldnot get 50 w/o changing ranges). 20 rds & all in the 10 ring. Dad was a good Drill Instructor & does a great job w/ son.
Home & all are clean now. 4 generations of shooters on the line.