Discussion Starter
·
#1
·
While I love the 1911 and 45ACP much more, I do have a smaller 9mm collection as well. I figured I'd share a couple pics. The nice thing about 9mm is that its cheaper to shoot. :wink:
Anyway here are my 9's from left to right.
Top row: CZ75B, Glock 19, Kahr T9, HK P7M8, and Walther P5.
Bottom row: Sig Sauer X-five, Sig P210-6, Browning Hi-Power, Smith & Wesson PC952, and Beretta 92f.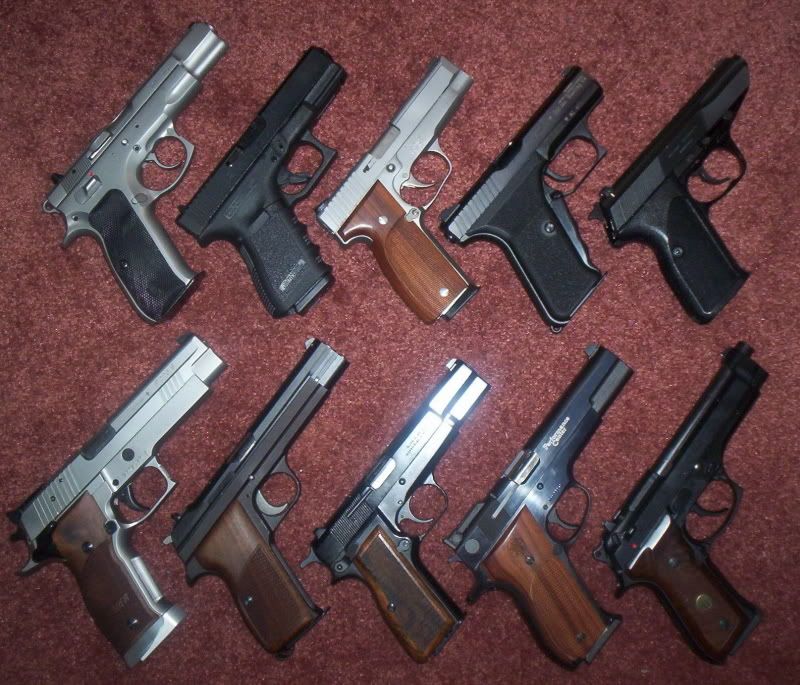 Anyone want to post pics of their 9mm's? Thanks.